A wedding day is a very special occasion that requires a lot of attention to detail regardless of what you are planning. From the beginning to the very end of the ceremony, there are a number of tasks you need to do to make it enjoyable for yourself and everyone around you. Today, we will talk about how to make the ultimate wedding dessert table.
Arranging this is not just about the wedding cake, but for a number of sweet treats the guests can indulge in. Creating the ultimate wedding dessert table is not just a chore you have to go over; it can be an activity with which you can have lots of fun and express your creativity. There is a lot to cover regarding this subject, so let us start with it without further delay.
1. Pick the Theme That Suits You
When deciding how to arrange your wedding dessert table, it is important to pick the underlying theme that will define it and make it memorable. It is important that the guests pick up the vibe you are going for, so opt for something bright and colorful to make the treats on the table even more appealing and inviting for everyone to taste them.
The theme is entirely up to you, but one thing you should know when arranging this table is to be consistent in how the table will look and feel for your guests.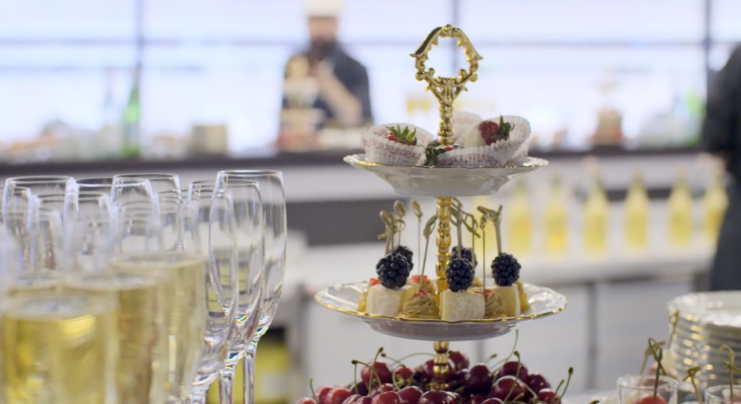 2. Add Colorful Cake Pops
As we already mentioned, bright colors are certain to get the attention of the guests, and colorful cake pops can be a great intro to what is coming after a wedding feast. You can add cake pops that are colored in the color of your wedding cake to tease guests a bit.
3. Add Mini Desserts
Mini desserts will add colors and variety to your table. The more different mini desserts you have, the more fun your guests will have in browsing the table and finding the perfect combination of treats to add to their plates.
4. Display Treats on Your Dessert Table Vertically
Even though desserts are typically laid out on the table, you can make your arrangement more unique by laying your treats on the tiered shelves. Displaying mini desserts vertically instead of horizontally is very easy, and it may attract guests to inspect the treats more and explore what you have prepared for them.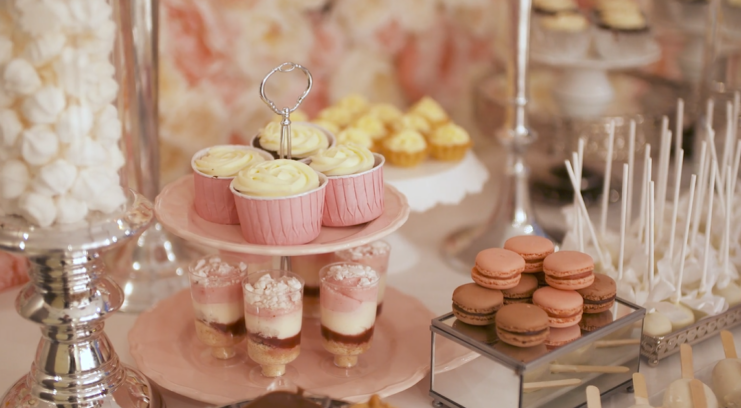 5. Make the Illustration of Your Dessert Menu
Designing an illustrated dessert menu is likely to get the guests more interested and excited about what you have to offer on the table. You can find a designer to make the illustrations and print them or someone that can do cool illustrations on a decorative chalkboard.
6. Add Your Childhood Favorites to the Table
Childhood favorite desserts can invoke a lot of memories, so why not share them with your guests? Add to your table some desserts that you enjoyed eating when you were a child. It is not the most original thing, but it is sure to wake up some fond memories on your special day.
7. Serve Family Recipe Treats
Your dessert table is sure to look unique if you add some family-recipe cookies and treats that your guests perhaps never had a chance to taste before. It will personalize your dessert table and will be a great conversation starter for guests that had no chance to try the special treats you have in store for them.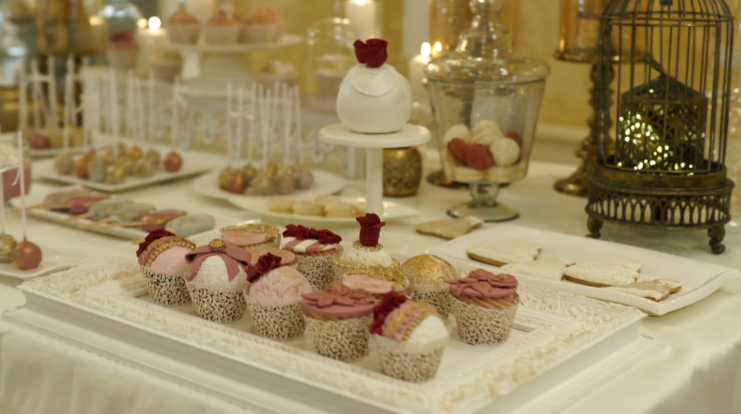 8. Consider Serving Artisanal Doughnuts
Artisanal doughnuts can add plenty of color and variety to your dessert table as they are usually served with various frostings that look appealing and inviting. Assort doughnuts in platters of different materials and colors. The way you serve this treat plays a significant role, and with striking visuals, you will attract more guests.
9. Add Desserts That Guests Can Drink
Although there will certainly be a bar at your wedding feast, you can add some sweet drinks to add variety to your dessert table. For example, for winter weddings, you can add some hot chocolate, or in the summertime, you can add milkshakes as a refreshing treat for your guests.
10. Include Flowers in the Table Arrangement
Flowers are an integral part of any wedding, and as such, they should be included in your dessert table decorations. You can line flowers at either side of the table or display them in the back. Make sure that the colors are well-combined with desserts to make the whole arrangement more visually appealing.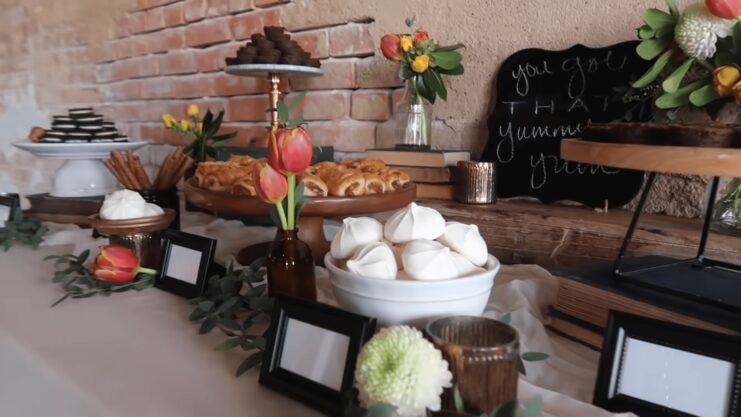 11. Light Candles Around the Treats
Low candles can offer a warm light and beautiful appearance to your table. Spread the candles across the wedding dessert table and variety in color to match the treats you want to serve. It is sure to attract the attention of your guests and to look more inviting to them.
12. Opt for a Pie-Exclusive Menu
Who doesn't like delicious pies? It is an excellent idea for the dessert table to add a pie-exclusive menu. Make sure to find out what types of pies are popular and what your guests like. Diversify the menu by adding everything from fruit pies to banoffee.
13. Use Tree Trunk Serving Platters
This is an excellent suggestion for everyone that wants to have a rustic-themed wedding. You can incorporate earthy elements, tones, and colors to put an accent on such an arrangement. Use wooden furniture and dishware that will further prop up your desserts and help the guests enjoy the atmosphere even further.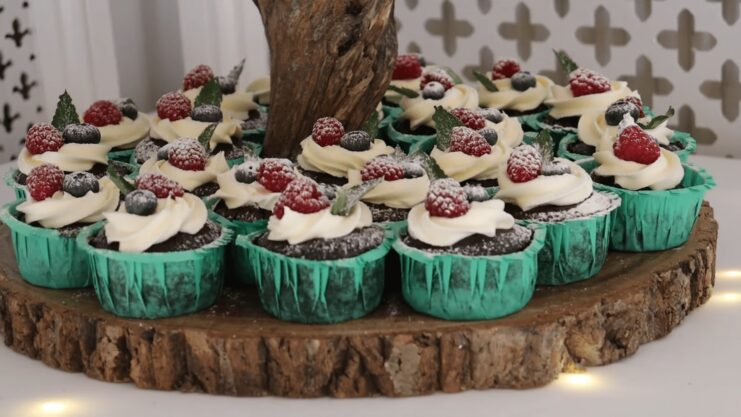 14. Add a Cream-Puff Tower
A cream-puff tower will certainly get the attention of many guests, as it is one of the unique decorations for wedding dessert tables that can definitely steal the show. Make it a focal point of your dessert table and display the rest of the desserts on shorter plates.
15. Consider Adding the Churro Bar
The churro bar is a perfect solution for anyone that is not that into cakes and cookies. It is an unconventional treat that can be served in cones or sliced up in small glasses. Invite your guests to help themselves by sprinkling some cinnamon powder or melted chocolate on top of their churros, and you can get yourself a unique dessert table solution.
Final Words
Arranging the dessert table for your wedding should not be considered a chore but rather a fun activity that will spice up the atmosphere on your special day and make it enjoyable for your partner, you, and every guest that comes.
It is important to make the dessert table personalized and add elements of yourselves to the display. Emphasize your cultural background, add family-recipe cakes, be yourself, and you are sure to make a beautifully decorated dessert table that all guests will appreciate and enjoy.