There's something truly magical about cooking outdoors, isn't there? Whether it's a joyful family gathering, a lively summer barbecue, or simply preparing a delicious weekend meal, the experience becomes extraordinary when you have a top-notch grill by your side. And today, we're going to shine the spotlight on the remarkable Pit Boss 820.
The Pit Boss 820 is designed with your convenience in mind. Its user-friendly features make cooking a breeze, allowing you to focus on what truly matters – spending quality time with your loved ones.
Together, we'll discover the endless possibilities it offers and find out why it's the ultimate choice for anyone seeking a high-quality grill. Get ready to savor the delectable flavors, embrace the joy of outdoor cooking, and make memories that will last a lifetime. The Pit Boss 820 is here to turn your outdoor culinary dreams into a sizzling reality.
Brief overview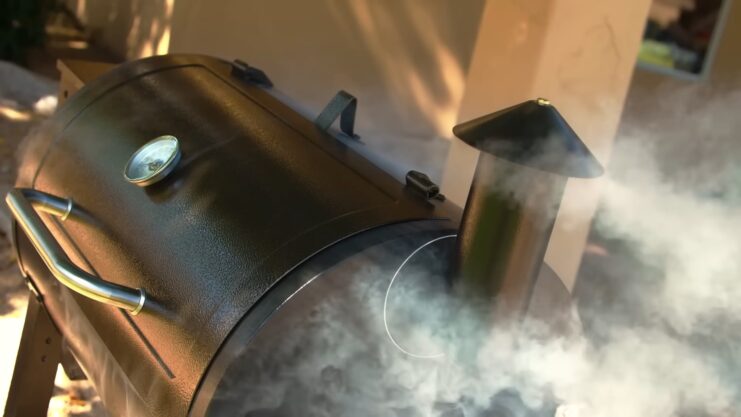 At a glance, the Pit Boss 820 stands out as an impressive piece of machinery. With its sturdy build, extensive grilling area, and sophisticated design, it's a model that not only promises performance but delivers on aesthetics as well.
Its key features include an 820 square inch cooking area (hence the name), a digitally controlled burn system, and a porcelain-coated cast-iron grilling surface. It also boasts a flame broiler for direct and indirect grilling, giving you the flexibility to try a variety of cooking methods.
Apart from these features, what's notable about this model is its pellet fuel system. Unlike traditional charcoal or gas models, this one uses wood pellets for heat. This not only provides a more authentic, smoky flavor to your food but also offers the ease of a dial-based temperature control.
Performance and Cooking Capacity
This model is all about power and performance. Equipped with a 40,000 BTU capacity, it ensures that you have plenty of heat for any grilling task. It also has a remarkable temperature range, from 180 to 500 degrees Fahrenheit, making it versatile enough to handle everything from slow-smoked ribs to seared steaks.
The grill's spacious cooking surface is a boon for those who regularly host large parties. With its 820 square inch capacity, you can cook large quantities of food simultaneously. The adjustable cooking grids also allow you to grill a wide variety of food items, from large roasts to delicate seafood.
To top it all off, the Pit Boss 820 provides an authentic, wood-fired flavor, thanks to its pellet fuel system. This gives it an edge over traditional gas or charcoal models, making your outdoor cooking experience all the more delightful.
Build Quality and Durability
In terms of build quality, the Pit Boss 820 is a solid contender. Its heavy-duty steel construction ensures that it's designed to endure the rigors of outdoor cooking, while its high-temperature powder coat finish adds an extra layer of protection against the elements.
One of the major concerns with any grill is its long-term reliability. With the Pit Boss 820, you get the reassurance of durability. Its components, including the digital control board, the auger system, and the fan-forced convection cooking, are all built to last.
Beyond the robustness of the components, it also scores high on maintenance ease. Its porcelain-coated grills are not only durable but also easy to clean. All these aspects contribute to making the Pit Boss 820 a reliable companion for your outdoor cooking adventures.
Temperature Control and Heat Distribution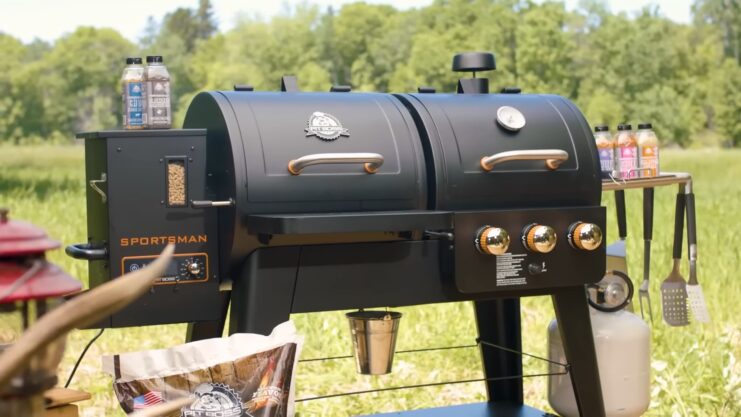 One of its standout features is a dial-in digital control board. This allows you to easily set your desired cooking temperature, and the grill takes care of the rest, maintaining the set temperature within a few degrees.
Heat distribution in the Pit Boss 820 is efficient and consistent, thanks to its fan-forced convection cooking. This technology ensures even heat distribution, eliminating hot spots and facilitating even cooking. It's perfect for slow-smoking meats, as it keeps the temperature steady over long periods.
Moreover, the flame broiler lever allows for easy switching between direct and indirect heat. This provides you with the versatility to sear steaks at high temperatures or smoke meats at low temperatures, broadening your culinary horizons.
Grilling Experience and Ease of Use
Using the Pit Boss 820 is a pleasure, thanks to its array of convenience features. From its digital control board to its easy-access hopper, which allows for quick pellet refills, the grill is designed to make your grilling experience hassle-free.
When it comes to cooking, it offers remarkable versatility. Whether you want to grill, smoke, bake, roast, sear, braise, barbecue, or char-grill, this appliance has got you covered. This opens up a world of possibilities for your outdoor cooking.
Finally, the its solid bottom shelf provides ample storage for your grilling tools and accessories. It also has two large wheels, making it easy to move around your backyard or patio. All these features combine to make the Pit Boss 820 a joy to use.
Maintenance and Cleaning
Maintenance and cleaning are important aspects of owning a grill, and this particular model makes these tasks easy. The porcelain-coated grates are not only durable but also easy to clean. A simple brush after grilling is usually enough to keep them in good shape.
Pit Boss 820 also features a removable ash management system, which allows for easy cleanup after cooking. It's as simple as pulling out the ashtray and disposing of the contents. This ensures that your grill remains efficient and extends its lifespan.
For proper maintenance, it's recommended to clean it thoroughly after every few uses. This includes cleaning the cooking grates, the heat baffle, the temperature probe, and the burn pot. While this may seem like a lot, the effort is worth it, as it keeps it performing at its best and extends its lifespan.
Price and Value for Money
With its robust performance and a plethora of features, the Pit Boss 820 is priced competitively in the market. It falls within the mid-range of grills, making it an affordable option for those looking to invest in a high-quality model without breaking the bank.
Given its performance, versatility, and build quality, it offers excellent value for money. You're not just buying a grill; you're investing in a versatile cooking appliance that can grill, smoke, bake, roast, and more. This makes it a valuable addition to any outdoor kitchen.
Finally, its durable build ensures that it will last for many years, offering you great returns on your investment.
Customer Reviews and Ratings
Customer reviews and ratings for this model are generally positive. Many users praise its performance, particularly its temperature control and cooking capacity. The flavor imparted by the pellet system is often highlighted as a major plus.
Some users have noted the ease of assembly and use, as well as its durability. Its versatility is another commonly mentioned advantage, with users appreciating the range of cooking options it offers.
While some users have reported minor issues, such as the need for frequent pellet refills, overall, the feedback for the Pit Boss 820 is positive. It's seen as a reliable and high-performing grill, offering good value for money.
Comparison with Competing Grills
When compared to similar models from other brands, the Pit Boss 820 holds its own. It offers a larger cooking area than many comparable models, and its pellet system provides an authentic, wood-fired flavor that's hard to match.
While some models may offer more advanced features, like WiFi connectivity, this one focuses on the essentials. It provides excellent temperature control, a versatile cooking range, and a durable build, making it a solid choice for both beginners and experienced grillers.
What sets the Pit Boss 820 apart from its competitors is its value proposition. For its price, it offers an excellent balance of performance, features, and durability. This makes it a highly competitive option in the pellet grill market.
Buying Guide: Factors to Consider
When choosing a grill, there are several factors to consider. These include its size, the type of fuel it uses, and any additional features it might have. The Pit Boss 820 scores well on all these aspects.
The model's size is important as it determines how much food you can cook at once. With its 820 square inch cooking surface, the Pit Boss 820 is suitable for large gatherings. The type of fuel used by the grill affects the flavor of your food. The Pit Boss 820 uses wood pellets, which impart a rich, smoky flavor.
Additional features, such as a flame broiler, and a fan-forced convection system, enhance the versatility and ease of use of the grill. Considering all these factors, the Pit Boss 820 emerges as a strong contender in the grill market.
FAQs:
Does the Pit Boss 820 have a grease management system?
Yes, it features a grease management system to collect and channel away excess grease.
How long does it take to preheat the Pit Boss 820?
The preheating time varies depending on the desired temperature, but it generally heats up relatively quickly.
Is assembly required for the Pit Boss 820?
Yes, assembly is typically required for this model, but it comes with clear instructions and is relatively straightforward.
Are there any additional accessories available for the Pit Boss 820?
Yes, there are various accessories such as grill covers, cooking utensils, and additional racks for the 820 model.
Does the Pit Boss 820 come with a warranty?
Yes, it typically comes with a warranty, providing added peace of mind for the buyers.
Conclusion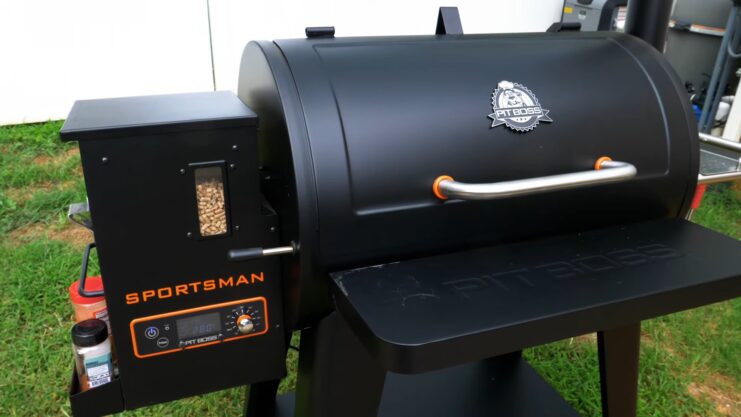 To conclude, the Pit Boss 820 stands out as a reliable, versatile, and high-performing grill. It combines the convenience of modern technology with the authenticity of wood-fired grilling, offering you the best of both worlds.
With its generous cooking capacity, precise temperature control, and durable build, it's sure to impress any outdoor cooking enthusiast.
The world of grilling is rich and exciting, and with the right model, you can explore it to your heart's content. And in that journey, the Pit Boss 820 can be your trusty companion, helping you create delicious, memorable meals for many years to come.